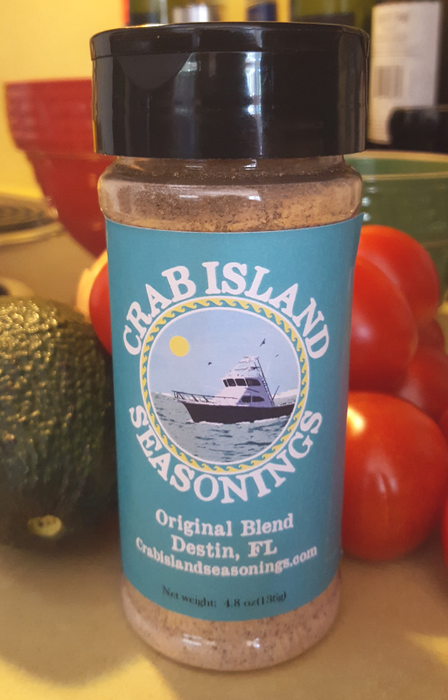 Crab Island Seasonings
by Okalocal
Meet Crab Island Seasonings.
Finally. A Seasoning Blend inspired by the unique coastal cuisine of the Gulf Coast and made just for us.
Created by Locals who wanted something better than the typical over-salted store bought seasonings.
4.8 ounces of amazingly fresh all natural whole ground spices 
Designed to be an all around Chef's blend that can be used to add flavor to any dish.
Add seasoning that lets you rock dinner like a pro. 
No preservatives or fillers. Your family will thank you.
Compliments the classic flavor of gulf coast seafood.
Bring the flavor of Destin to the table.
One of a kind spice blend that you cannot get in stores. Be unique.